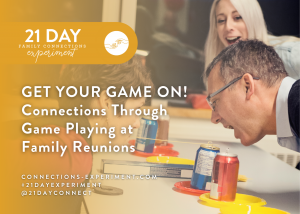 Connecting and making memories is easy with a traditional or virtual game night. This was never more true than at a family reunion. Whether you're meeting up in person or you've set up a virtual event, adding games to the mix can be fun across your age groups, time zones, and media platforms.
Read More »
We'd love to hear from you!
Have a great experience to share? Questions or ideas you'd like us to hear? Want to be a member of our team or contribute your talents to the project? We'd love to hear from you!