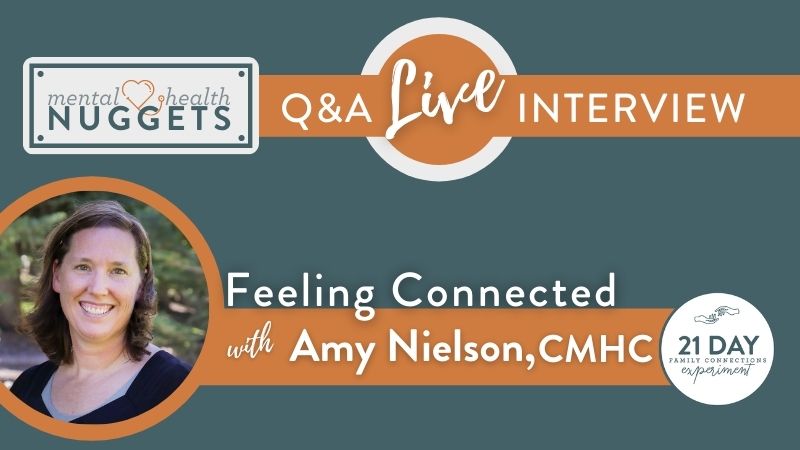 Feeling Connected Series is a mental health provider's perspective, tips, tools and knowledge on the importance of healthy connection in our lives. Amy will join us each month to give a 5 Minute Mental Health Nugget and then do a live Q&A from the community. Join live the 2nd Wednesday of every month to ask a question or leave it on a comment before the interview and Amy will do her best to answer it on the Live recording.
Read More »
We'd love to hear from you!
Have a great experience to share? Questions or ideas you'd like us to hear? Want to be a member of our team or contribute your talents to the project? We'd love to hear from you!