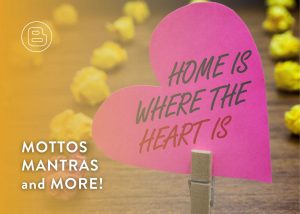 Family mottos, mantras, mission statements, slogans, etc. are words, phrases, or larger statements that convey the core values and guiding principles that your family needs in order to be successful and obtain the vision you have as a unit for your family.
Read More »
We'd love to hear from you!
Have a great experience to share? Questions or ideas you'd like us to hear? Want to be a member of our team or contribute your talents to the project? We'd love to hear from you!