RootsTech Connect and The Family Connections Experiment Part One
By Olivia Jewell
@LivsTreeHosue
What is RootsTech Connect?
RootsTech Genealogy Conference is one of the most exciting events of the year for people in the industry.  It's the number one place to go to find the latest and most exciting developments in genealogy while combining those with the greatest tools in innovation and technology.  A dream for any modern genealogist, RootsTech brings people from all over the world to Salt Lake City, Utah, where incredible discoveries are a guarantee.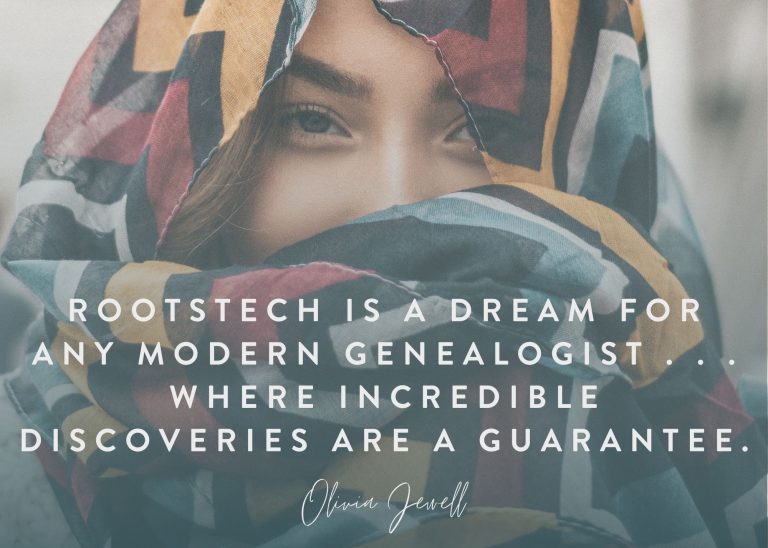 RootsTech 2020 was the 10-year anniversary of the conference and a very lucky survivor of the Covid-19 pandemic, as it was held in February before the spread of the virus was fully realized in that area of the world.  However, as we round the corner of this 2021 conference season, we find ourselves introduced to RootsTech Connect. The conference will be held and it is going virtual, as its thousands of supporters watch and wait.  Will RootsTech Connect hold the same intrigue? Will it provide the same connections? Will it excite and inspire? Could it possibly provide the same valuable atmosphere that the Salt Lake City conference has for 10 years?
Let's break it down. 
The conference will be held February 25th – 27th. It will be hosted online at RootsTech.org. The conference will be available in numerous languages and translations available in even more languages. The conference will host over 800 class sessions from talented educators, a huge virtual marketplace for experiencing the latest in industry resources, and a wide variety of cultural experiences brought to you by natives from those cultures.  RootsTech will be bringing the best from all the world together to celebrate the thing that's most important to the whole human family–our connections–and they're doing it all at no cost to you. The conference is 100% free.
The Family Connections Experiment has been working closely with members of the RootsTech team and FamilySearch International to assist in providing content, experiences and opportunities to truly connect this February and continuing throughout the rest of the year.  We look forward to connecting with you through this worldwide conference, and we invite you to register now for RootsTech conference and join our experiment and virtual community at Connections-Experiment.org/RootsTech. 
You won't want to miss our upcoming announcements, experiences and connections opportunities. So join us now!