Operation Interview
RESOURCES
Amy Chandler is also an entrepreneur at heart with varying interests in helping people become an active agent in their story. She is the founder of a non profit, My Story Matters and the CEO of My Hero Journey, a social emotional learning curriculum company. Her greatest passion is people! First and foremost her family, whom she loves engaging in life with.
Heidi graduated from Brigham Young University with a degree in Recreational Therapy with an emphasis on the geriatric population. She began her career at an Assisted Living Center where she planned and carried out activities for the senior community. It was there that she discovered the magic of storybooking and the power of preserving life stories. She has spent the last 20 years helping hundreds of people preserve their stories.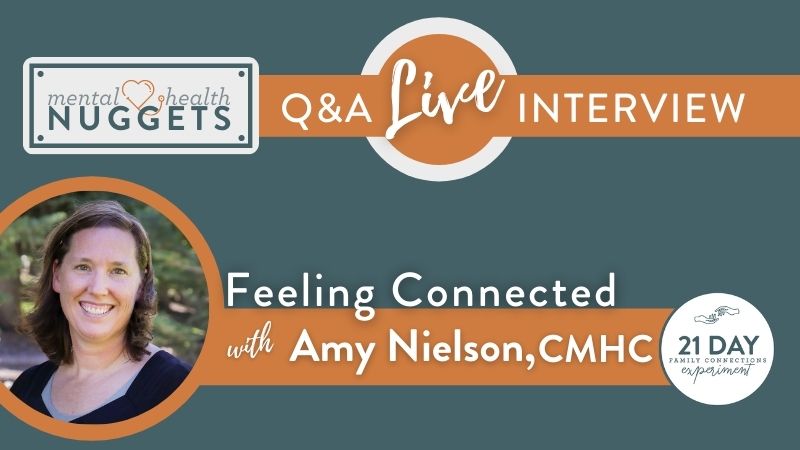 Feeling Connected: The Mental Health Benefits of Record Keeping with Amy Nielson, CMHC
 Amy Nielson is a Clinical Mental Health Counselor. Her focus is on helping people identify and work through barriers that interfere with having a joyful life. She has been a counselor for over 10 years and worked in the social services field for 10 years before that. 

Each participant will receive a coupon for 1/2 off for two years to Collectionaire to build their Family History and "Best Memories" Collection.
Use coupon code: 2020CONNECT

Receive a $20 discount off of your Memories Preservation System.
The SHOTBOX Memories Preservation System – Includes Full Add-On Bundle + Shutter Release Cable + Free Shipping
Use coupon code: Connections20  

Get 2 edited 45 minute HD movies for the price of one. Valid with the purchase or rental of our enhancement kit.
Use coupon code: conexp2020  
Use this question generator to see how much you know about your family.
Create a fun meme with some of your photos.
Click below for a 5 minute idea that will help you connect with family past and present. 
Connections Shop
Help make some family connections with these grab and print gifts.