A 7-day experiment to help your whole family enjoy making connections to the past and each other together.
Additional activities can be found on the "build your own plan" page. 
*A tree that goes back 4 generations and a free FamilySearch account is necessary for some activities. If you don't have these please set them up or pick a different activity for that day.
To gauge the benefits of connection, we have created a short pre-survey, you will also take a post-survey at the end of the 7 days.
"A person's name is to him or her the sweetest and most important sound in any language." (Dale Carnegie) Your name is a connection to who you are as a person. It gives you identity. 
Today have a conversation with your family about the story of each person's name. Am I named after a famous person? A family member? Does my name stand for anything? What do I want people to think of when they hear my name?
Tip: Visit this surname activity to learn more about your name.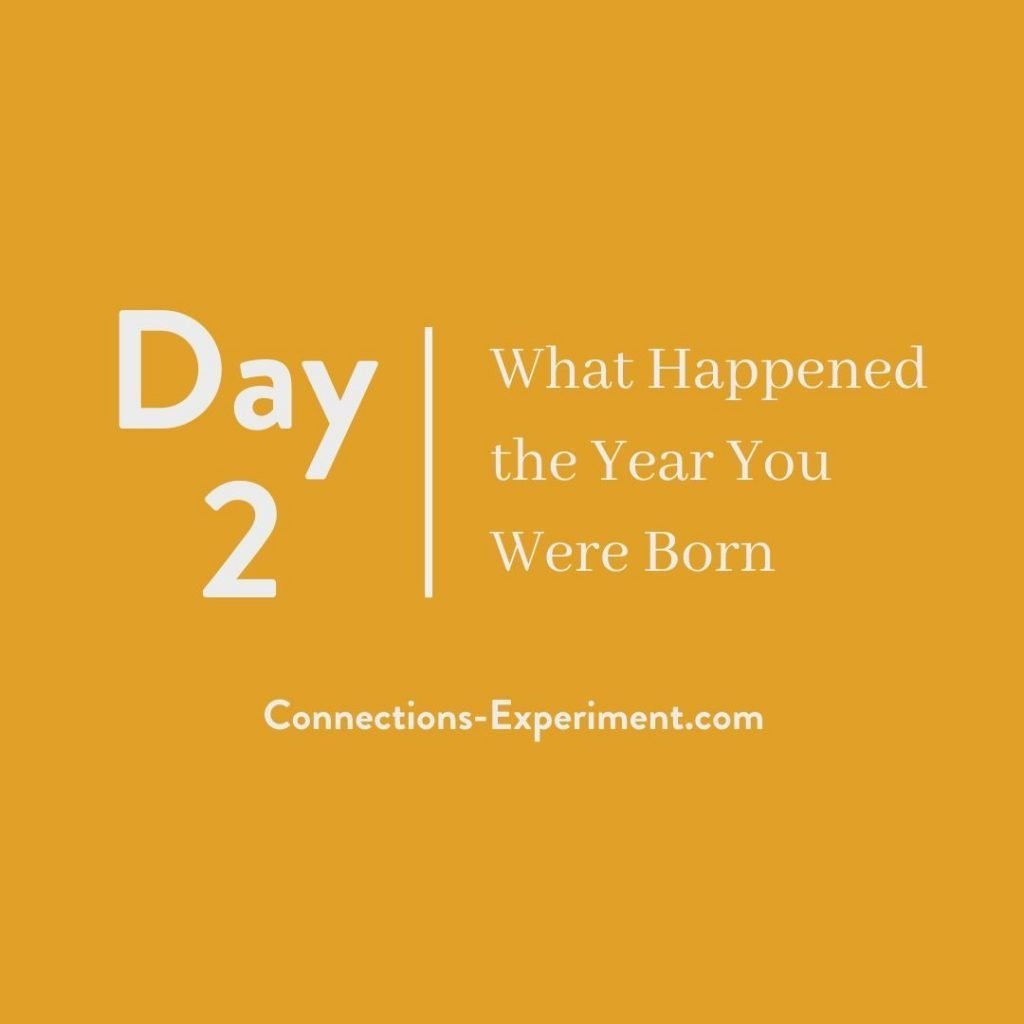 What Happened the Year You Were Born
As a family, visit the FamilySearch Discovery – All About Me activity to discover interesting facts about everyone in your family's birth year. Everyone can sign in with their account or a guest account. 
Tip: Use your favorite search engine to discover other things that happened the year you were born, like: What were some of the headline events in the year you were born? Who won the World Series? Who won the Academy Award for best picture? Who was the President of your country?
Learn more about your family members while playing a game! Have everyone answer the same question on separate strips of paper. Put the answers all in a basket and pull one out and try to guess who's answer it is. Repeat with other questions. What did you learn about your family members? 
Pictures have the power to take us back in time, to bring memories to mind that have escaped us.
Today spend some time with everyone in your family looking at the photos you guys have taken through the years (Scrapbooks, albums, computer slide shows, etc.).
Tip: Make sure your pictures are labeled! This is a great time to label people, places, stories and the year on these pictures.
Recreate old family pictures! Share them on social media and encourage others to do the same. 
Tip: If you post these recreations make sure you tag us #21dayexperiment #familyconnections We'd love to see them!
Visit FamilySearch.org and find pictures of your ancestors that you or others have uploaded. 
Tip: Not sure where to look? Visit The Family History Guide Alternate View page and scroll down to Photos. This will show you how you can see who has pictures shared on your family search tree.  
Where do you get those good looks?
Visit Compare-a-Face and sign in to your account. Give everyone in your family an opportunity to take a picture and compare their face with his or her ancestors. 
Tip: Don't have any ancestors' pictures on FamilySearch? Click here to learn how to upload some pictures. 
Did you enjoy these 7 days? Continue and experience the full 21 day plan here.