Interview: I Didn't Know I Was Doing Family History Work! with Sydney ORTON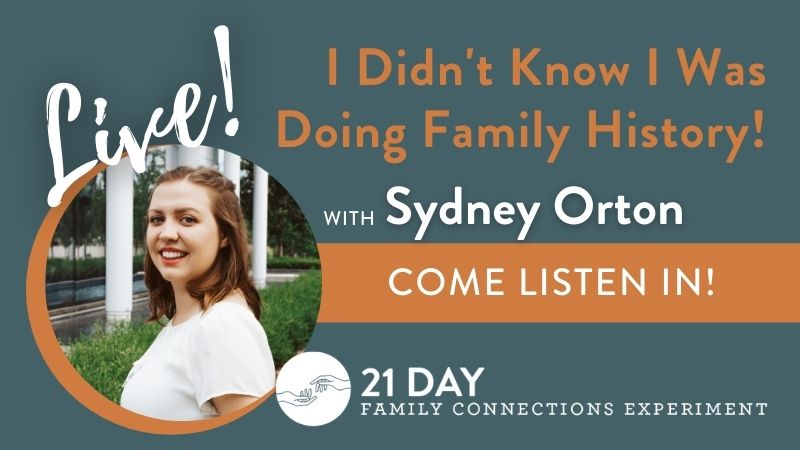 Join us as we learn all the many ways this teen loves to connect with tech and more!
Interviewer: Sarah Day
Interviewee: Sydney Orton
Bio: Sydney Orton is an 18-year old family history fanatic and one of the founding members of the Connections Experiment. Passionate about getting young people interested in genealogy, Sydney started indexing when she was 11 years old. She is a RootsTech ambassador and part of the BYU class of '22. 
Insta: GalGenealogy