Interview: Gift Giving Using the 5 Love Languages with Heidi Brower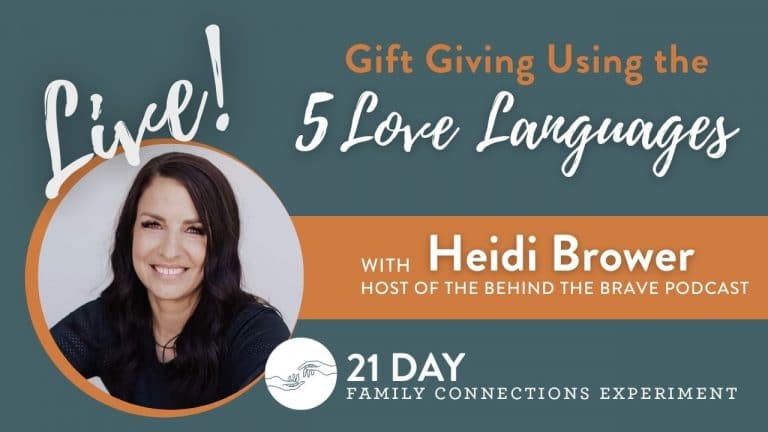 Gift giving does not have to be complicated. Come learn from our Special Guest, Heidi Brower, how to give gifts using the 5 Love Languages and create connection with each gift you give.
Interviewer: Camille Mecham
Interviewee: Heidi Brower
Bio: Heidi loves teaching the 5 Love Languages. She believes that we all have the ability to be loved and to help those closest to us feel loved. It has helped her marriage, being a parent, leader and better friend. Heidi is a Wife of 16 years, Birth Mom to 1, Mom of 4, Zyia Sr. Director, Personal Trainer, Public Speaker and the host of the podcast Behind the Brave. https://behindthebrave.podbean.com​.